This kit was designed for total RNA purification from Gram (-) negative bacteria and Gram (+) positive bacteria without using toxic reagents. This RNA Kit includes Bacteria Lysis Buffer and Lysozyme to reduce sample preparation time and minimize hands on time.
The process includes a cell lysis followed by a precipitation of th eproteins and part of genomic DNA. Later, by a precipitation with isopropanol, total RNA is obtained, which is finally totally rehydrated.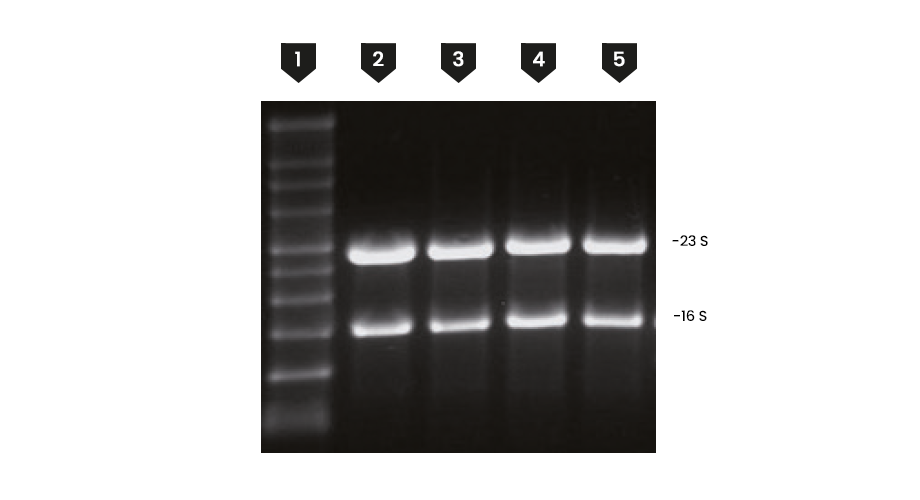 Total RNA from different bacteria strains
Total RNA was isolated from different 1 ml cultures of bacterias using the DANAGENE BACTERIA Kit
Specifications:
• Fast and easy method for an effcient total RNA purification from bacteria.
• Safe method, as NO TOXIC reagents are used.
• It can process 100 bacteria samples of 1 ml.
| | | |
| --- | --- | --- |
| Reference | Product Description | Preps |
| 0804.1 | DANAGENE BACTERIA RNA Kit | 100 |
| 0804.2 | DANAGENE BACTERIA RNA Kit | 500 |
Download Protocol