Run the full spectrum of horizontal electrophoresis experiments with this versatile package! Our newly reimagined M12 Complete™ supports one or two student groups in two standard length gel trays for experiments that require less separation, or one long gel tray for experiments that require more. Produces excellent results in 30-40 minutes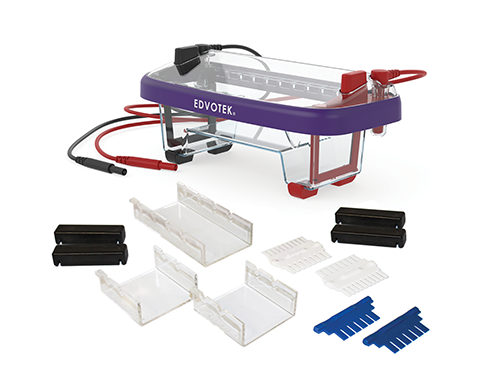 Sleek New Design Speeds Electrophoresis
Complete Set of Electrophoresis Accessories Included
Contoured Lid for Enhanced Gel Visualization
Large Color Coded Push Tabs for Easy Lid Insertion & Removal
Pour Spout for Buffer Disposal
Improved Ventilation Reduces Lid Condensation
User Replaceable Electrodes
Reverse Compatible with Previous Edvotek® Accessories
US Design Patent No. D749,235
Made in USA
The latest in electrophoresis design! Our newly reengineered M36 Electrophoresis Apparatus supports up to six groups of students. Produces excellent results in 30-40 minute.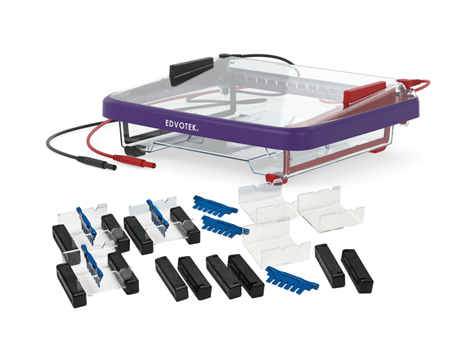 Sleek New Design Speeds Electrophoresis
Contoured Lid for Enhanced Gel Visualization
Large Color Coded Push Tabs for Easy Lid Insertion & Removal
Pour Spout for Buffer Disposal
Improved Ventilation Reduces Lid Condensation
User Replaceable Electrodes
Reverse Compatible with Previous Edvotek® Accessories
US Design Patent No. D749,235
Made in USA
Power any combination of EDVOTEK electrophoresis units with this mighty power supply! Features an easy-to-use, fully programmable interface for setting voltage, current or timer control with each parameter displayed in real-time. Programs may be paused or resumed at any point. Run experiments in the least time possible with this powerful and versatile unit!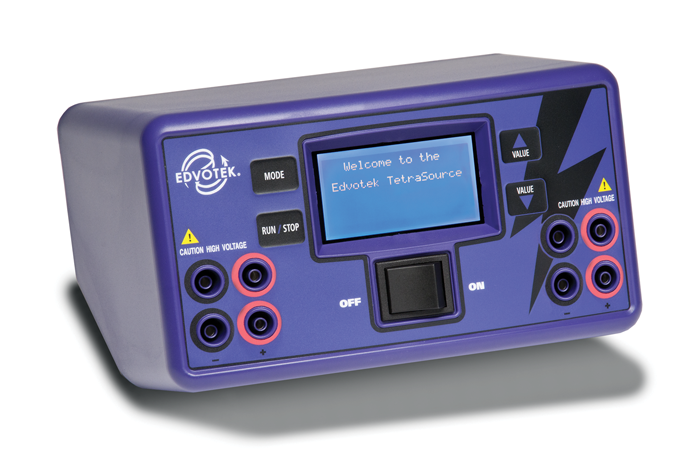 Max Voltage: 300 Volts
Voltage Steps: 10-300 Volts
Max Current: 750 Milliamps
Output Type: Variable Voltage
Lead Inputs: 4 Sets, Recessed